Adding Activities is extremely simple with Advensure.
On your Dashboard, go into the Activities Listing section.

Click on Add Listing to add a new listing.

You will get contextual help at every stage of adding the activity, right on the form itself. The form includes all the data points that Tours and Activities customers generally look at before booking any activity.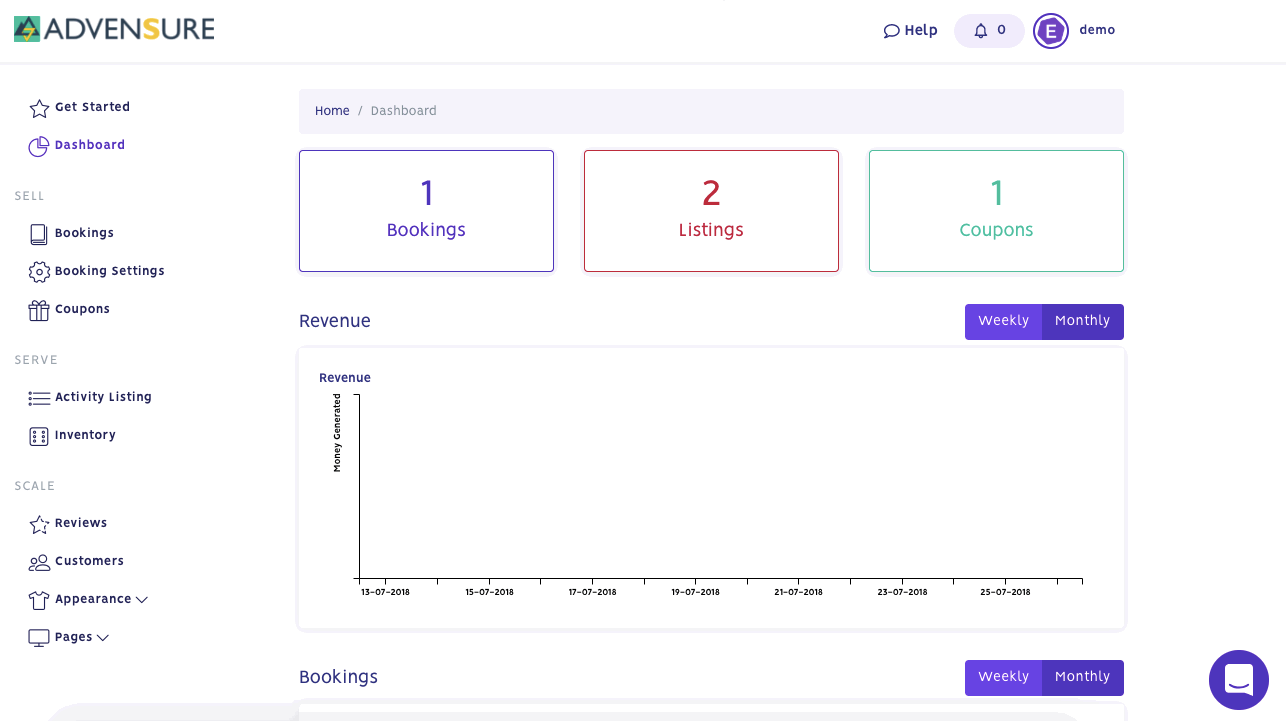 Checkout some additional guides that we have put up to help guide you through specific types of activities.