In the "Pricing Options" section of any listing, you can add options, that your users can purchase from your online store.
You can add multiple options for any listing and the customers will be able to see and pick from the options that are available.
(Tip - Make the pricing title as descriptive as possible, to avoid any confusion for your customers.)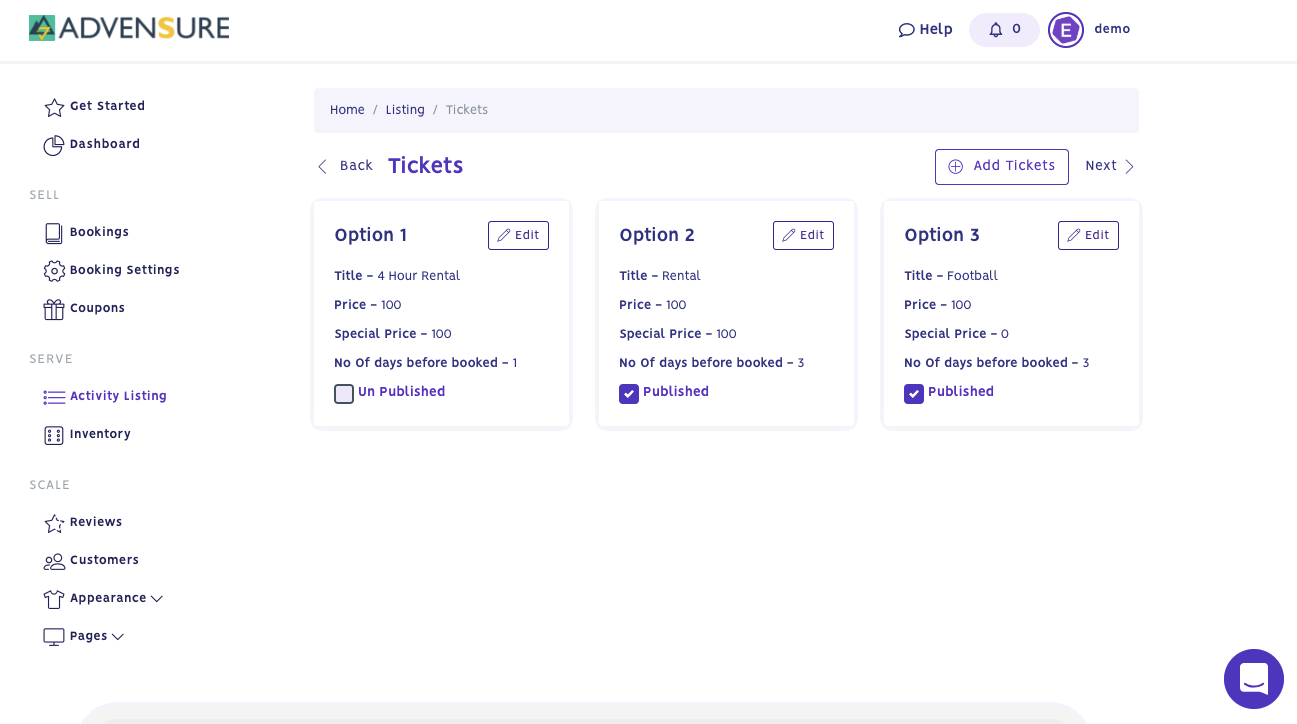 Pricing a ticket?
You can add any particular price for the ticket, which your users will pay to purchase the ticket. 
Taxation?
These tickets will have the Tax (which you would have mentioned in the "Pricing Section" of the listing) applied to the price mentioned, during check out.