Deposit
You can accept bookings on a deposit payment of the total booking amount. You can set your deposit percentage (%) here.
What is the deposit amount calculated on?
This deposit will be calculated on the total after tax amount.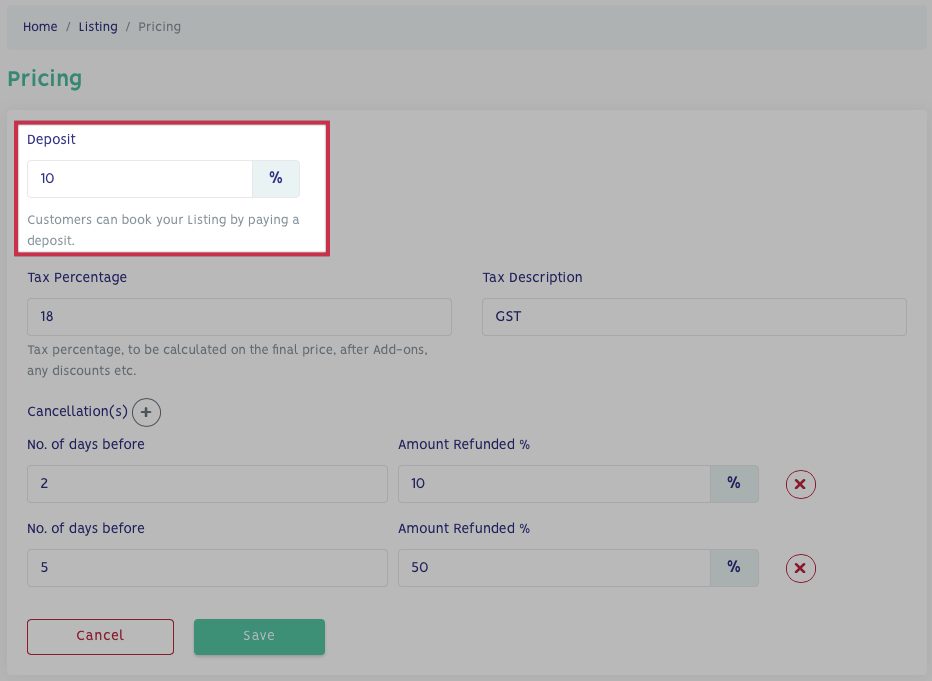 Tax 
You can mention the total tax applicable on your listings along with what the tax is.
This text and amount will be presented during checkout, the booking confirmations and all emails regarding any booking.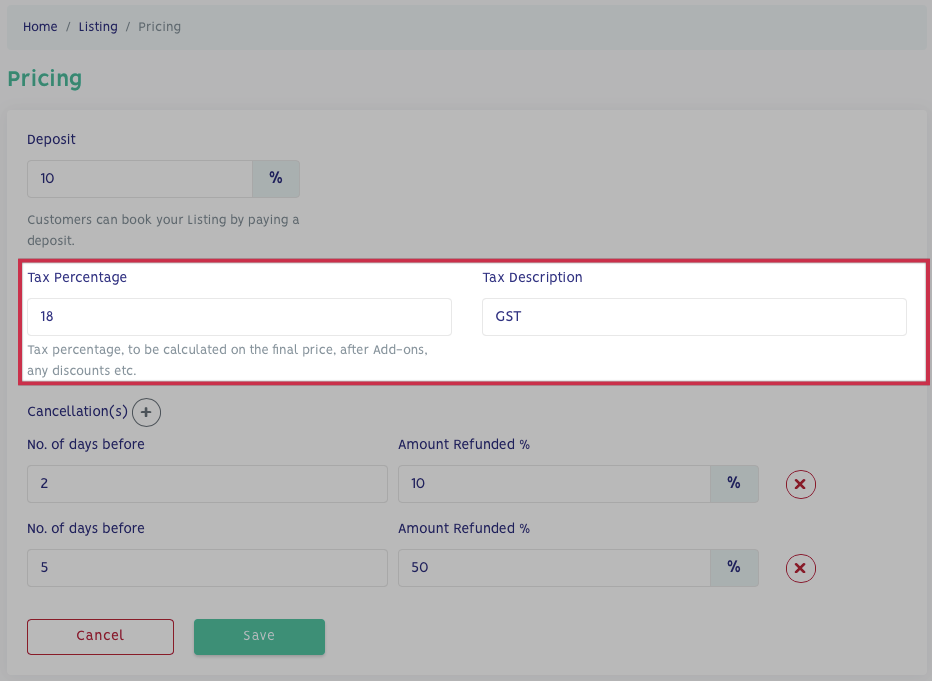 What is tax calculated on?
This tax will be levied on the final total amount of all of the following:
Activity amount

Any add-ons

Any extras
You can add prices exclusive of tax for all of the above.

Cancellations
Enter the cancellation policy you would like to follow.
You can enter the exact number of days and the percentage (%) amount of the booking amount refunded to the customer.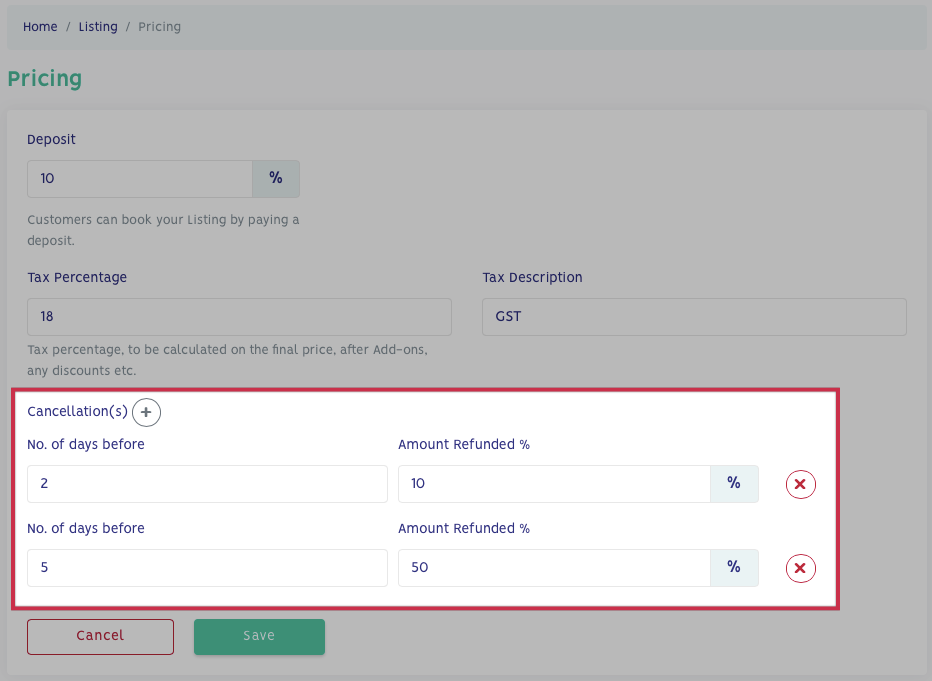 You can add more elements with the "+" button.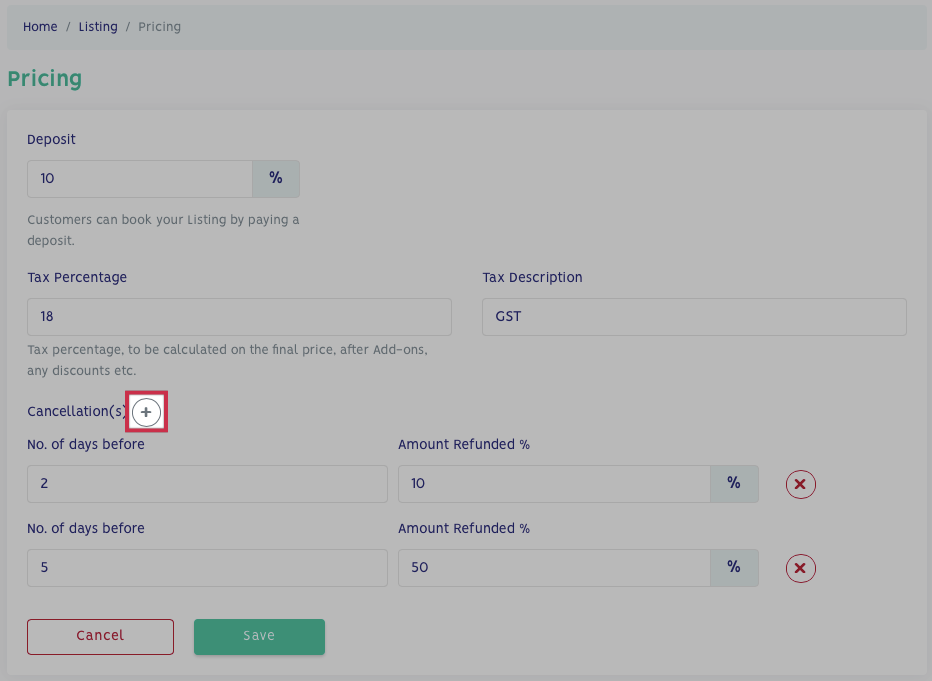 It becomes easier for the customer to read through the cancellation policy with the structure.