Once you "Approve" a booking, you will get the option of assigning inventory to the particular booking.
With this, you can block the particular inventory for the date and time for the booking. This lets you stay updated with the inventory available at any given time.
You can do this with the "Assign Inventory" button on any new booking you receive.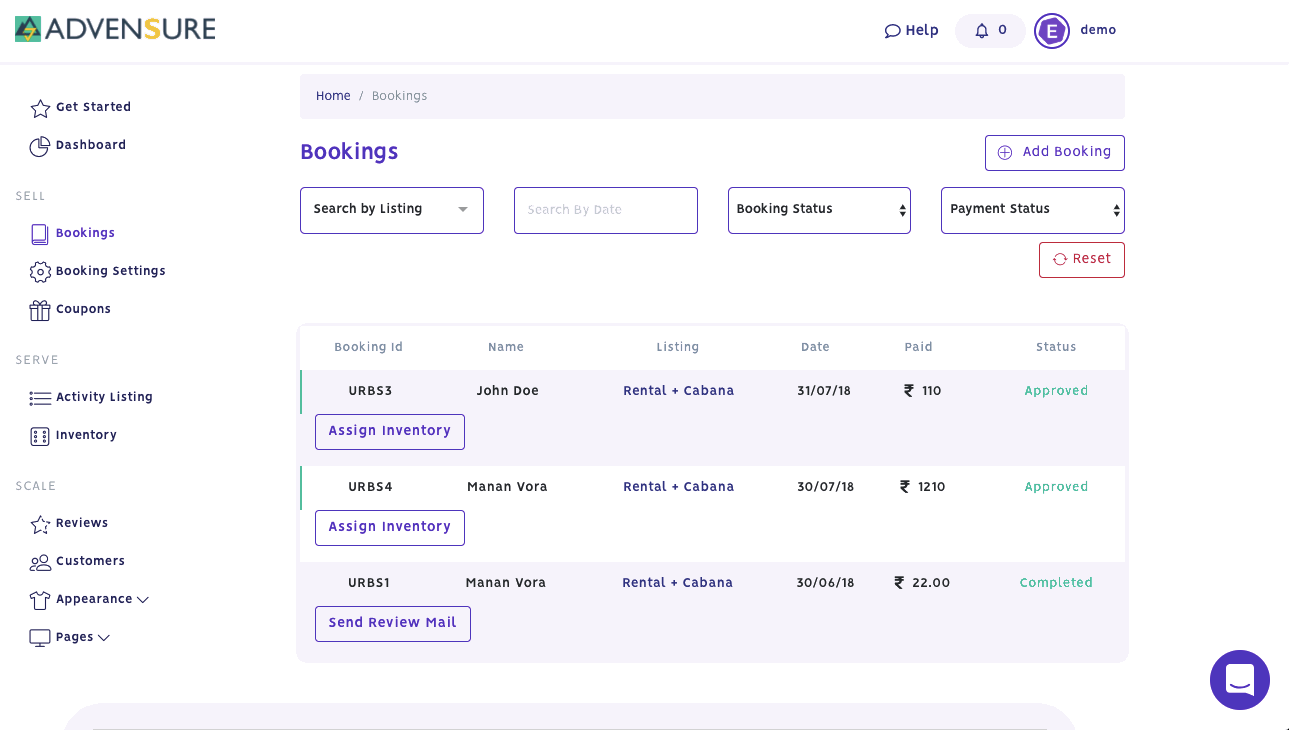 Once you click on Inventory, you will be able to see the inventory assign form to block the inventory. You can assign the particular inventory and the it will be updated in your inventory availability.