As soon as you receive a booking online, you will receive an email on your registered email id and via the Notification Center on your dashboard, in Advensure.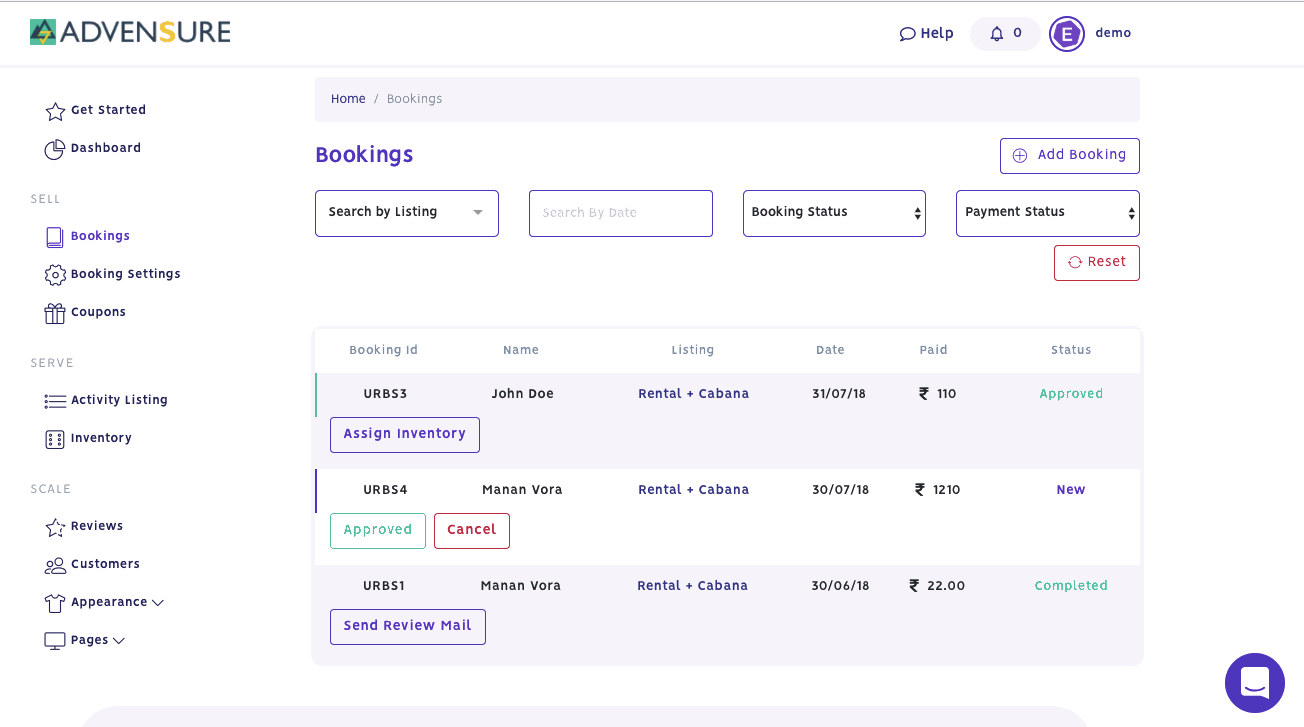 You can click on the booking to see the details of the booking and Approve or Reject the booking.
The Advensure system will take care of all the emails and payments automatically!