Days 
You can add the number of days/hours for which you will be responsible for handling the customer coming for the activity.
You can exclude the travelling before and after the reporting and end times.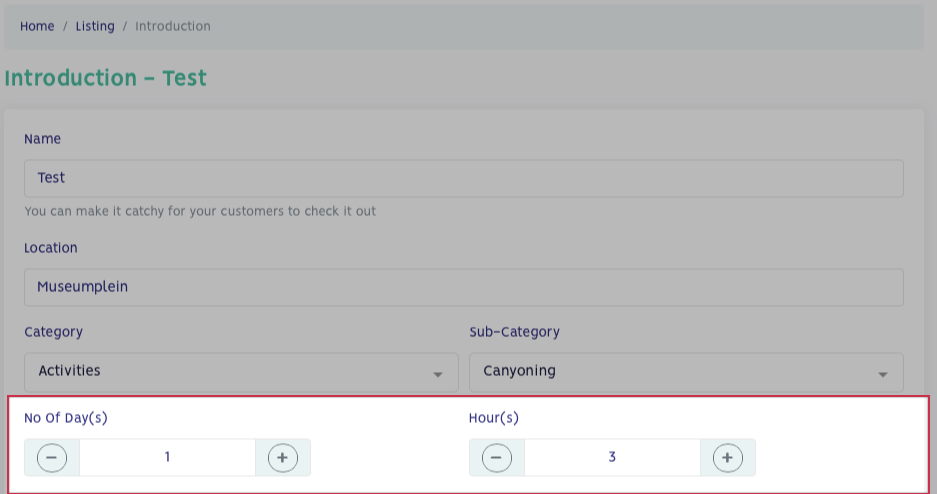 Time Slots and Capacity
You can add the time slots that you provide for your customers to book.
If you don't have time slots, you can mention the reporting time.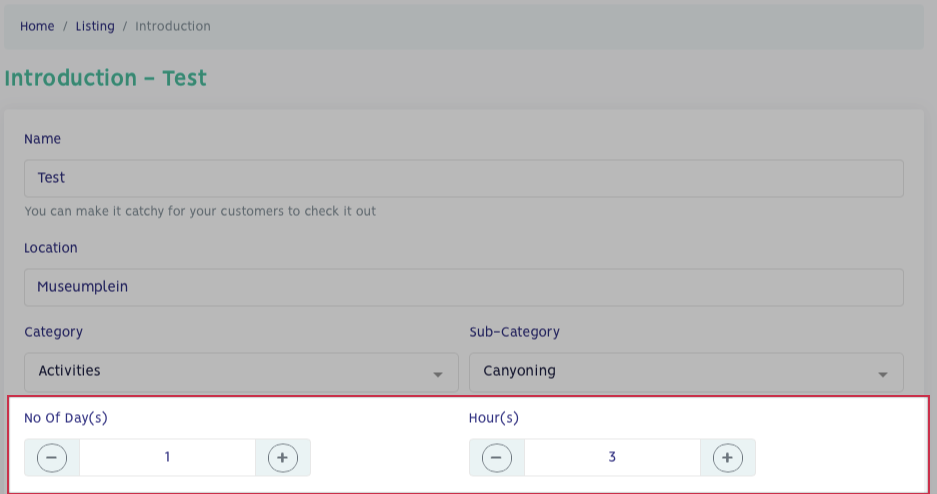 You can add the "Bookable Slots" for each of these times as well.

Add multiple time slots with the "+" button.

Remove some time slots with the "X" button.